Marriage And Family Therapist In Long Beach
Chisato Ramsey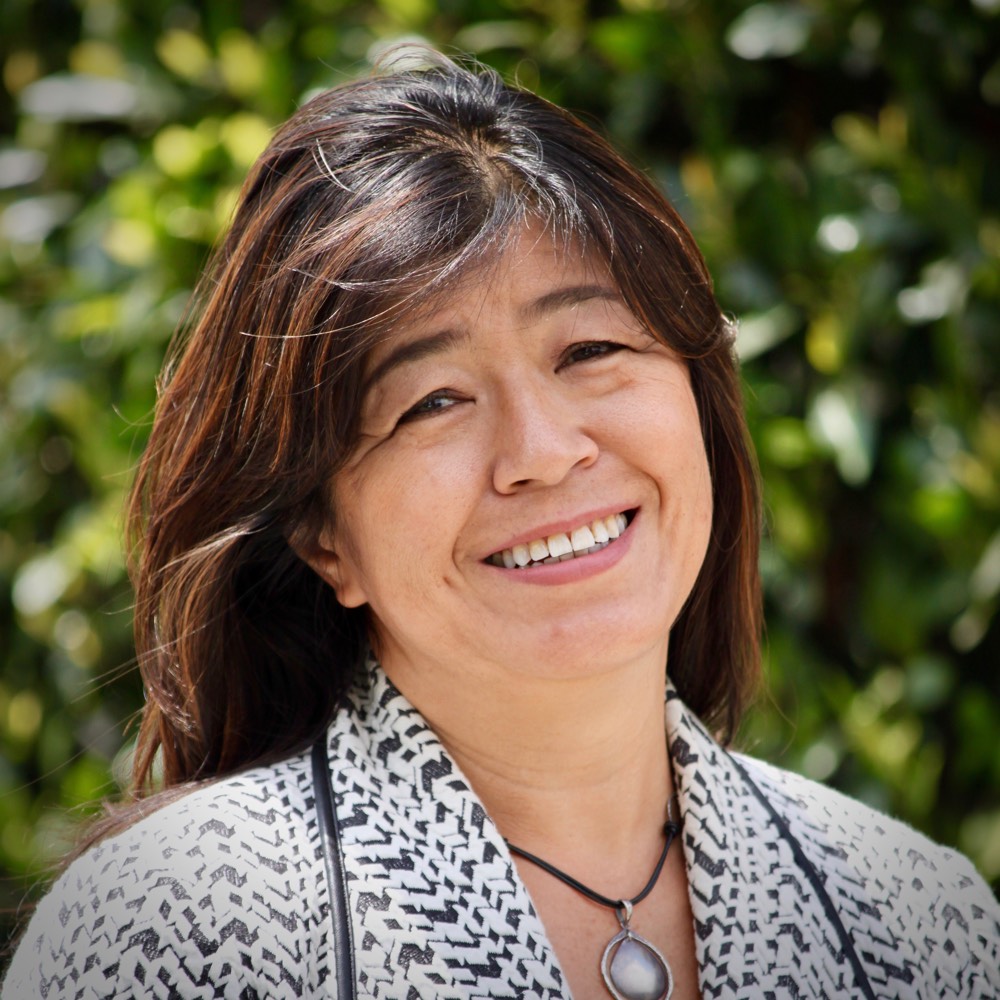 Chisato Ramsey, LMFT (she/her)
Are you feeling stuck with a sense of discomfort – that cannot be easily explained? Are you struggling with the idea of " I should be happy." Are you struggling with culture and family conflicts?
As your therapist, I will listen to your story – where you have been, where you are today, and where you would like to go.
When you are feeling stuck with unwanted emotions today, I will patiently work with you to explore how you became stuck so you can make changes to move forward.
People often try hard to move forward when facing life challenges. You may work harder at the same thing and hope for the new result. Looking at other options helps you not just work harder but to try new ways of doing things that help you overcome life's challenges.
Yet, if you are not aware of how you have come to those decisions, such as interpretations of your emotions and small decision makings that lead to a big decision, you may find yourself repeating a similar negative cycle that only brings you back to the sense of dissatisfaction.
I believe that taking time to pause, kindly accepting who you are, and treating yourself with compassion is effective to help people heal from emotional pain and grow as a person.
Areas I specialize in:
Multi-ethnic Relationships
Identity Crisis
Cultural and Family Conflicts
Multi-generational Families
Burnout
Maladaptive Behaviors (workaholic, excessive spending, codependence, chemical dependence, sex/porn addiction, and gambling)
Grief and loss
Adjustment to major life events such as marriage, divorce, retirement, career change, relocation, serious illness, and empty nest
I became a therapist after twenty years of corporate experience and my own life challenges, such as divorce, blended family issues, professional burnout, and cultural issues. I find working with individuals, couples and family who are motivated to live their life fully are honorably rewarding.

Education & Training
BA in Behavioral Science and MS in Marital Family Therapy from California State University Dominguez Hills
Mindfulness-Based Stress Reduction (currently in progress)
Bereavement and Grief Counseling
Is it normal to feel this bad? I feel guilty and weak for getting help like this. I know there are people dealing with problems much worse than me.
There is no right or wrong, normal or abnormal about your life. You are courageous to admit that you are suffering and you are worthy of getting help. It does not help to ignore your physical pain and pretend like it does not exist. It often results in long-term suffering if not treated with proper care. Emotional pain is no different. Please give yourself credit that you are being responsible for yourself.
Do I need to tell you everything?
I would like you to feel safe to share anything that may be helpful for your well-being. It may take a few sessions for you to feel comfortable to share some painful memories, thoughts, or desires. The therapy proceeds at your own pace. I welcome your openness and honesty but only on your terms.
I want to save my marriage/relationship. Can you help me?
When working with a couple, we can explore what are the common goals/grounds as a couple to achieve. None of us can change the past, but we can only move forward in the direction where you would like to go. As you know, there are a ton of stressors underneath of our daily life both internal (fear, pain, fatigue, frustration, hurt, resentment, and chemical imbalance) and external (family, work, money, changes, children, and move). You may have missed each other's crying out for help signals. We can start from there to increase understanding and empathy for each other.
You may never know what results come of your actions, but if you do nothing, there will be no results.
-Mahatma Gandhi
If you are seeking a therapist, you are ready to change something about your life. Whether it is your thinking, attitudes, behaviors, or relationships, it takes a lot to change the way you have lived your life. You don't need to do this alone.
I will be mindful of each of your specific needs and work with you to achieve your goals
We are here to work with you and provide a level of commitment that no one else can. Let us help start or further your healing today so you have the strength to get through this tough time in your life.