Love Addiction Therapy
Breaking The Pattern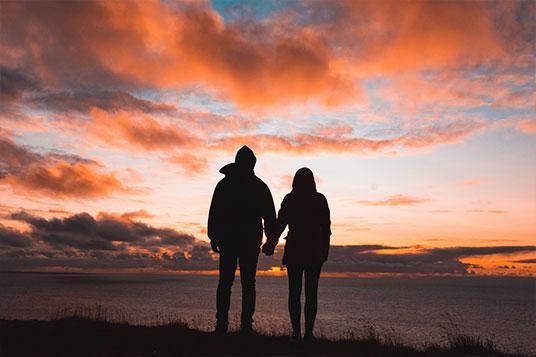 Do you think you might be addicted to love?
Are you asking yourself why you can't stop seeing him?
Do you become sexually involved with someone without knowing them
and regardless of the consequences (e.g., the threat of STD's or threat of being caught)?
Are you in a destructive relationship because you fear loneliness or abandonment?
Do you sometimes obsess about another person or are obsessed with a fantasy you created about another person?
It is possible that you may be a Love Addict.
Love addiction or relationship addiction is real for many women. According to Kelly McDaniel, author of Ready to Heal, love addiction is much like an addiction to food, drugs, or alcohol–except the addiction is to a relationship or the promise of a relationship.
Female love addicts often describe an insatiable need to seek out affection, love, and often sex in order to gain approval or even to just feel okay. It's part of the process of feeling better at the moment, but the cost is long-term pain.
Female love addicts flourish in counseling and therapy, finally being able to articulate the metaphorical prison that they have been in as a result of their addiction. Specifically, women gain strength and courage from exploring their thoughts and feelings in counseling. Women are finally able to share thoughts, feelings and beliefs that have been suppressed for a long time.
A Helper for the Journey
Women are wired for connection. This is why love addiction recovery must happen with a counselor–one who understands the unique challenges of love addiction recovery. Novus will help you on this journey. We will help you when you feel the ache when he or she is not calling or texting back. We will teach you strategies to help the pain not feel so bad and help you create the peace you want.
Love Addiction Experts
We have helped many people recover from love addiction and sex addiction. We utilize materials and teachings from Patrick Carnes, Ph.D., and Kelly McDaniel, LPCC. Our gentle and caring approach helped you feel safe and cared for while you are working on difficult issues. We will collaborate with you so you can find peace and freedom in your life.
Emotional Work With a Gentle Approach
Many powerful emotions are at the core of love addiction. These feelings, like shame, pain, and fear, must be carefully tended to in counseling. My approach is caring and compassionate, guiding my clients through the maze of treatment options and steps.
Expert Treatment at Novus
Novus Mindful Life Institute has been treating love addiction and sex addiction for many years and is known as the premier Orange County and Long Beach provider to help clients with this painful struggle. Our office in Long Beach is conveniently located to make it easier for you to access help.
If you are struggling with Love Addiction.
We can help you discover how this came about. We can educate you on the cycle of Love Addiction. If you have difficulty with self-esteem or loving yourself, we can show you ways to love yourself. If you have difficulty with boundaries, we can coach you how to have healthy boundaries. If you have difficulties being relational, we can provide you with tools on how to have a healthy relationship. If you experienced trauma such as abandonment or neglect, we can do trauma work. We can provide you with trauma therapies such as EMDR (Eye Movement Desensitization and Reprocessing) and/or Somatic Therapies to assist in bringing the trauma to a resolution not only in the brain but in the body, as well.
You don't have to struggle with this alone. We have tools to help you through this process. Call us today to set up an appointment.
Call us today at 562-431-5100
At Novus, we provide a compassionate team of professionals who will work with you with a level of commitment that you will not find anywhere else. Let us help you start or further your recovery today.