SAFE, SECURE & CONVENIENT
Online Therapy & Telehealth
Now Offering Online Therapy & Counseling
Clinical research shows that online therapy is as effective as in-person therapy for many mental health concerns like depression and anxiety.
Research consistently shows that online treatment was consistent with traditional therapy when working with depression and anxiety.
Many individuals feel safer when it comes to starting with online therapy. They feel an increase in privacy since they do not have to go to a physical office or waiting room. This often leads to feeling more open with your therapist, which can help you progress towards your goals.
It is essential to ask questions and find out more. Our therapists would be happy to meet with you for a brief online session too, so you can see what it like.
In working with clients online for the last several years, I can tell you that online therapy is beneficial and helpful for many individuals.
Novus Mindful Life has a team of professional therapists to help you out with sex addiction issues. Follow more details here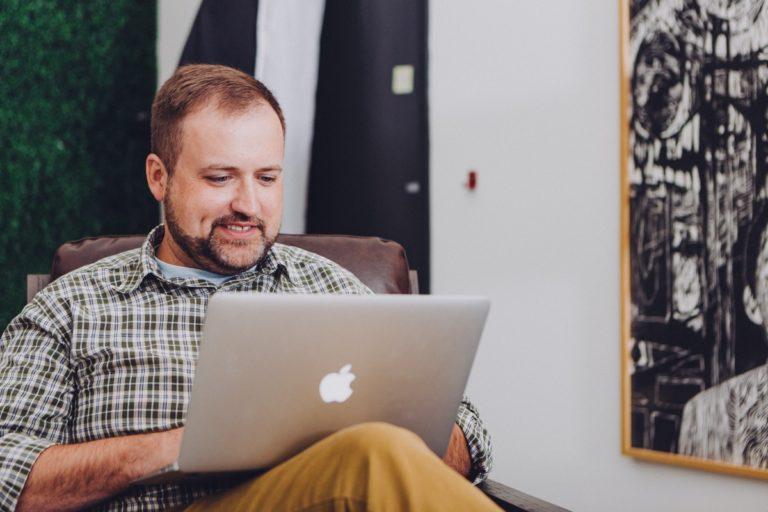 Is Online Therapy Safe?
We use Google Meet, which is HIPAA compliant. This means that your information is encrypted from end to end, and follows all federal and state privacy laws.
Google Meet is super easy to use for online therapy. Click a link in your email, and open the chrome or firefox browser or download the apple or android phone app.
Download the mobile app at the link below.
https://support.google.com/meet/
We use Therapy Notes to keep all our clinical records. They also are required to follow all federal and state health privacy laws.
How Does It Work?
Once you book an initial session, your therapist will send you a link to your Google Meet. Just click on the link in the email to join the meeting.
Your therapist will connect with you online and begin to help you thrive.
If you want to use it on a mobile device or phone, you can download the google meet app and then just click the link in the invitation email.
Getting Started at Novus Family Counseling and Recovery
Where do I start?
Getting started with therapy can feel intimidating and overwhelming, and taking the first step can feel difficult. At Novus it is important to us to meet you where you are on your journey.
We want to make it as easy as possible, so we recommend starting here!
What challenges or struggles do you help with?
Novus provides support to people who may be struggling with anxiety, depression, stress, grief, and anger management.  We specialize in treating relationship conflict challenges, sex and pornography addiction, betrayal trauma, substance addiction recovery and more.
What types of therapy do you offer?
At Novus we have a wonderful team of compassionate and knowledgeable therapists who provide individual therapy, couples therapy, group therapy, marriage and relationship counseling.
Our therapists have use many different techniques such as regular talk therapy, EMDR (Eye Movement Desensitization and Reprocessing), GMI (Guided Music and Imagery), DBT (Dialectical Behavioral Therapy), EFT (Emotionally Focused Therapy), CBT (Cognitive Behavioral Therapy), and other modalities.
What is a CSAT?
A Certified Sexual Addiction Therapist (CSAT) is a Licensed Therapist who has gone through additional rigorous certification and training programs offered by the International Institute for Trauma and Addiction Professionals (IITAP).
CSATs are highly trained trauma treatment experts who support clients working through difficulties that untrained clinicians may overlook. CSATs have a deep understanding of the root causes, experiences, patterns, and trauma that can lead to compulsive sexual behaviors.
Are your therapists experienced in trauma?
Our therapists are highly experienced in Trauma Model Therapy. This is a structured therapy that involves a blend of cognitive-behavioral, systems, psychodynamic and experiential principles. The program can be delivered in individual or group therapy in an in-patient or out-patient setting.
Do you take insurance?
Novus is not contracted with any insurance companies.  We are a cash-pay facility and payment in full is taken at the time of service.  If you do have a PPO plan with Out of Network mental health coverage, we can submit courtesy claims on your behalf following the session to request any reimbursement you may be eligible for be paid directly to you.  Many of our clients are able to obtain partial reimbursement once their out of network deductible has been met.   
Do you take Medicare or Medi-Cal?
Services provided at Novus are not covered under Medicare or Medi-Cal.  Novus providers are either ineligible or have opted-out. Medicare beneficiaries who receive care from a provider at Novus must complete an opt-out agreement acknowledgement. 
What does therapy cost?
The cost of therapy varies depending on the training and expertise of your therapist as well as their years of experience. We offer a range of fees and will work to coordinate the best clinical care for you that works within your budget.
What is your Covid protocol?
Due to Covid-19, we are currently offering in-person therapy for clients who are fully vaccinated. If you are not vaccinated, we can provide support to you remotely via video or phone sessions. 
All staff at our office in Long Beach are fully vaccinated. Sanitizing cleanliness measures have been implemented and FDA approved air filters installed in each office.  Masks are required in our lobby and common areas, however may be removed while in session if both you and your therapist agree. 
I'm ready to schedule my first appointment. What's next?
We are honored you have chosen Novus for your road to healing and recovery. Our office is located in Long Beach, California.  You can book an intake session by calling or sending us a text message at 562-431-5100 or emailing us at admin@novusmindfullife.com.  When you text us it will take you to our secure texting platform Klara, in which you can message our scheduling team directly.
Do you offer a free consultation?
Novus offers a free consultation with one of our trained Intake Coordinators who can speak with you to understand your unique situation, offer helpful resources and support you in finding the best therapist who can meet your treatment, scheduling and budget needs.  
How does online therapy work?
Your therapist may arrange to conduct a remote video session with you using TherapyPortal, Google Meet or any HIPAA compliant platform. 
What can I expect therapy to be like?
Usually in your first session your therapist will ask you a few questions to better understand what you are struggling with and what support you will need. You will leave the session with a plan on how to manage the struggles you are experiencing.
Each individual experiences therapy differently. You should leave therapy empowered, supported, and understood even when things are difficult.
How often do I have to come in?
Most individuals attend therapy weekly. You are always in control of the therapeutic process and how often you attend. Your therapist will assist you with a recommendation of how often visits might be scheduled based on your unique needs.   
At Novus, we provide a compassionate team of professionals who will work with you with a level of commitment that you will not find anywhere else. Let us help you start or further your recovery today.