Helping Couples Thrive
Couples Counseling & Therapy
Getting the Most from Couples Counseling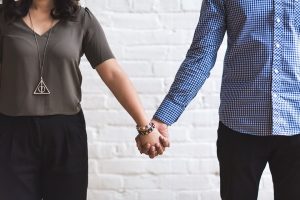 Successful couples therapy stories are not by chance. You have to be deliberate about it all to get the best outcome. Here are some of the top tips to ensure you maximize the value from your couples therapy journey.
Don't Wait Too Long
The first step to achieving any success with couples counseling is admitting that you need the therapy. The sooner you can come to this conclusion, the better. Don't let the resentment fester and continue sweeping issues under the rug. You don't want to wait until you have a crisis on your hands to go get help.
Stay ahead of things and get professional help as soon as possible. When looking for couples counseling Long Beach, find a therapist trained in evidence-based couples counseling. Our team at Novus Mindful Life is trained in different couples counseling approaches and will tailor the therapy to meet your needs. Waste no time in setting up an appointment and booking your sessions.
All-In, All the Way
Give it your best effort. It really doesn't matter whether couples counseling is your final attempt or first stop at trying to salvage your relationship, you want to give it your best shot.
Commit to seeing the process through even before you get started. Show up for all your appointments and refuse to give up along the way. You want to set aside any anger and resentment you may be holding onto and allow yourself to be an active part of the healing and reconciliation process. Actively listen and share.
Remember It's About the Relationship
Couples counseling is certainly different from individual therapy. As you go into every session, keep in mind that it is about the relationship and not so much about you or your partner.
Of course, your couples counseling Long Beach therapist will want to explore how each of you contributes to your relationship's dysfunctional dynamic. But at the end of the day, your therapist will be looking at you as a unit, and the ultimate goal is to align you.
Work on Yourself
While couples counseling is about you as a couple, you can never work on yourself too much. Instead of focusing too much on everything your partner seems to be doing wrong, this is the time to do some serious introspection. Look within and see how you may be contributing to the very issues that are tearing apart your relationship and creating that drift.
That said, you need to keep in mind that you are not responsible for your partner's actions and inactions. What you are responsible for is how you manage your behavior and how you respond to theirs.
Don't Hold Back
Be as honest as you can be with yourself, your partner, and your therapist. Open up during couples counseling therapy, knowing that you are in a safe space to do just that. You need not worry about our therapists at Novus Mindful Life judging you. Ask all the hard questions. Come out with the hard truths. In the end, couples counseling will work best if you and your partner are honest and open up without holding back.
Do Your Homework and Assess
Interacting well at your therapist's office may not be too difficult. But what about in real life? When you step out of the therapist's office and are back to your daily life? Your therapist at Novus Mindful Life will give you some homework between sessions to help improve the interaction with your partner.
It may be communication exercises, reading some material, going on intimate dates, and more. Whatever it may be, take every assignment seriously and commit to completing the homework. The assignments may not always make sense to you, but you have to push through the uncertainty and trust that it is all for your good.
Reflect on what has improved since you started therapy and even since your last session. Focus on the positive changes, and the process will run more smoothly as you will be motivated to keep doing better.
What to Expect: Common Couple Therapies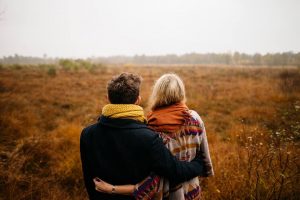 What should you expect from couples counseling Long Beach ? The correct answer really is anything. You want to keep an open mind and let your therapist take the lead, especially during your first session.
There are several types of evidence-based couples therapies. The most common among these is the Gottman Method, which emphasizes managing conflict through positive communication instead of using the four horsemen-contempt, stonewalling, criticism, and defensiveness.
Emotionally Focused Therapy (EFT) is another popular couples therapy. This therapy focuses on mapping out each partner's emotional needs and how the other can meet these needs to build and strengthen an attachment bond.
Imago Relationship Therapy is just as popular among couple therapists. The philosophy of this therapy highlights how most people tend to pursue familiar relationships, which is why people will be drawn to other people who remind them of an early caregiver. The therapy also explores an effective communication method of making your partner feel understood by repeating what they just said.
You can always ask your therapist at Novus Mindful Life Long Beach about their preferred therapy. That said, keep in mind that your counselor will choose one therapy over the other for you, depending on your specific circumstances. All the same, you can be sure that the therapies will be tailored to match your particular therapy needs.
Be Prepared for Tradeoffs
The relationship you desire to build with your partner will not come easy. Both of you will need to contend with some tradeoffs and have to make some tough choices.
Throughout your sessions, you will realize that time is perhaps the greatest tradeoff. You will need to invest time to help your relationship flourish. Time to hang out together, doing structured activities, or just relaxing together is important.
You may also need to trade off some comfort. You have to step out of your emotional comfort zone and be ready to, for example, speak up and communicate instead of resentfully keeping quiet while withdrawing from your partner. You also have to get comfortable with being confronted about your behavior and the impact this behavior may be having on your partner and your relationship.
Your therapist at Novus Mindful Life Long Beach will also work with you through improving your reaction or response to issues that may arise in your relationship. Are you an enabler? Do you scream and shout when you feel wronged and hurt? You may need to relearn your responses.
Compromise is key to making your relationship work. Your couples counseling Long Beach therapist will remind you to keep your eye on the more remarkable and long-term goal of creating a healthy and mutually satisfying goal as you work on compromising one thing or the other. Most importantly, the effort and compromising has to come from both parties. You can look forward to sustained improvements from couples therapy if everyone is doing the work and putting in the effort.
Are you in Long Beach and looking for professional couples counseling? Contact us today at Novus Mindful Life and get in touch with the most compassionate couple therapists.
We are truly dedicated to serving others and look forward to helping you get your relationship back on track and ensuring you enjoy a thriving and mutually satisfying relationship going forward.
Contact Us Today!
At Novus, we provide a compassionate team of professionals who will work with you with a level of commitment that you will not find anywhere else. Let us help you start or further your recovery today.